What is LD5?
Your Guide to the NEW Legislative District 5 (LD5)
Your Legislative District likely changed after Arizona redistricted earlier this year. Your Legislative district determines which State Senators and State Representatives represent you. (For Federal Legislators, refer to your Congressional District.) Don't know what your Legislative District is anymore? Find out HERE.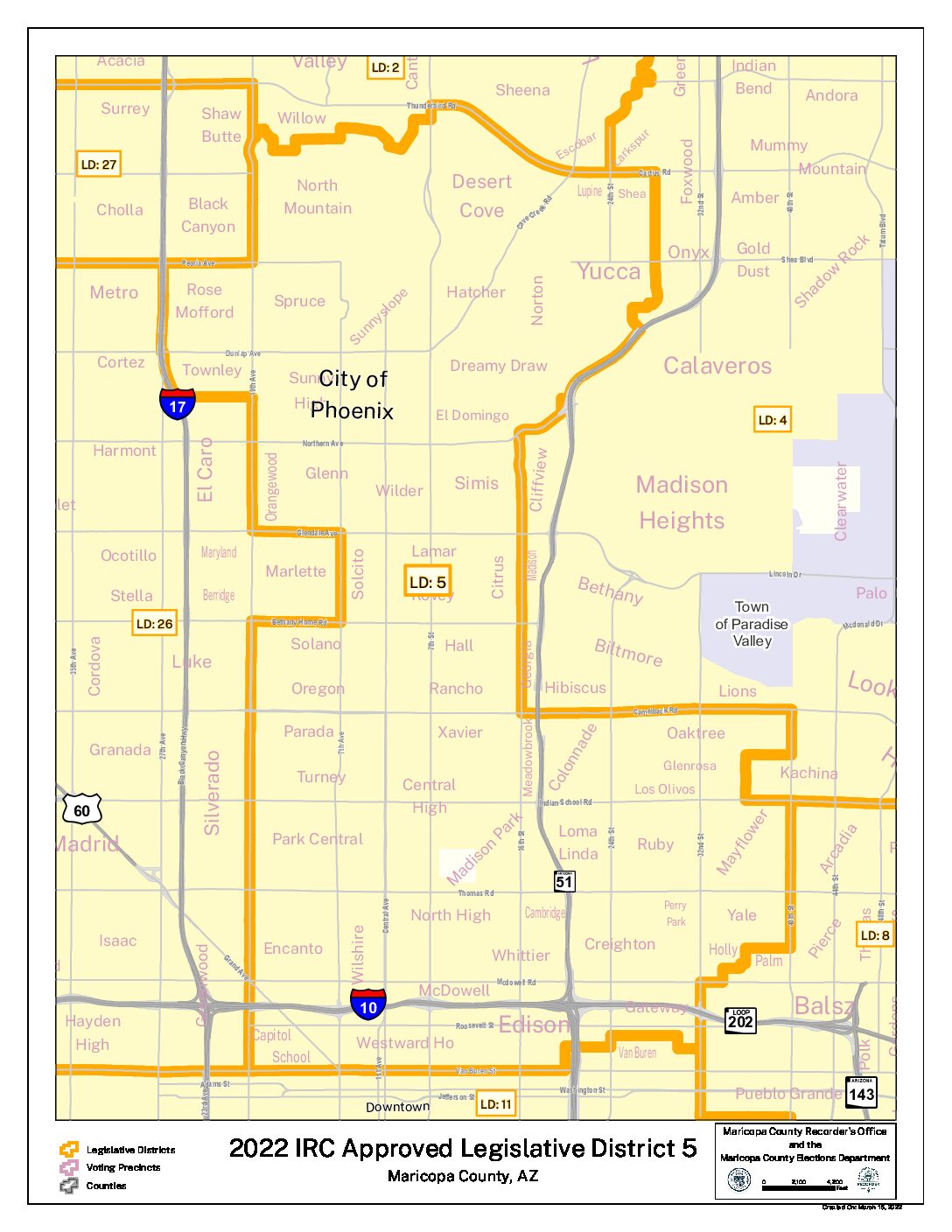 Meet the NEW LD5
Thunderbird Road is the Northern boundary. Van Buren Street is the Southern boundary. The Western boundary is I-17 or 19th Avenue. The Eastern boundary is mostly defined by SR-51. In the Southern region, it doglegs to the east to pick up the area where Camelback Road meets 40th Street. View Interactive Maps HERE.
Curious about other Legislative and Congressional Districts? You can find out more about redistricting HERE.